I wanted to find files better in the XFCE edition of Porteus
so I developed Bulldog finder. It can act as an application
or launch from a right click.
The instruction are inside the archive.
...but simply stated you just install the xzm package then
you should run the post install script. You will need to run
the script twice if you want both the guest and root user
to see the right click menu.
bulldog-finder-porteus.tar.gz 10k
http://www1.datafilehost.com/d/cd74ae66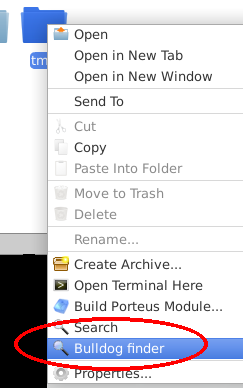 ______________