Hi all!
DraftSight is a Linux Clone of Autocad LT. DraftSight lets professional CAD users, students and educators create, edit and view DWG files. Again, we are not authorized to
distribute
copies that can be used over 30 days. Sorry!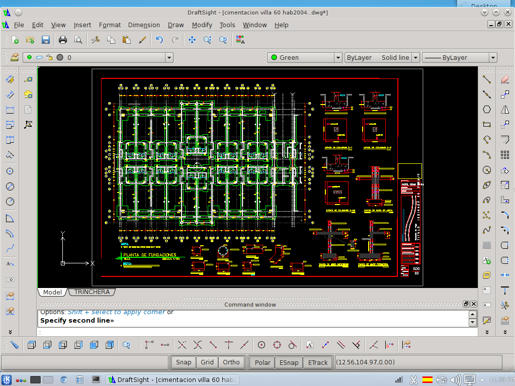 I downloaded it from slackbuilds.org and followed directions. It required nas -Network Audio System. I used kde4-32-bits operating system to build it, but it should be possible to build in any linux-distro, as it runs on X, it is a Linux version, not a KDE-version.
If anybody is interested, I can be of help building it.
Regards!
EDIT: After talking with representatives of SolidWorks in Santo Domingo Mr. O. Suarez and Miss L. Portuondo, I shall post the modules for
this application
; you can download it for your personal use; if you will use for profit, please ask for a license according to your needs.