Blender is a multimedia+graphics application suitable for animation. Its homepage, blender.org, is full of information about this program. An extensive tutorial can be also found there.
The porteus-version presented here was build by Prof. Ramón Tavárez, a Porteus fan at UNPHU in Santo Domingo; he uses blender to show his Engineering Mechanics students, essential mechanical relationships. He presented it to me and seems to be ok (he uses it with success!). Credit is for him. A real production tool.
Here is a snapshot of its startscreen: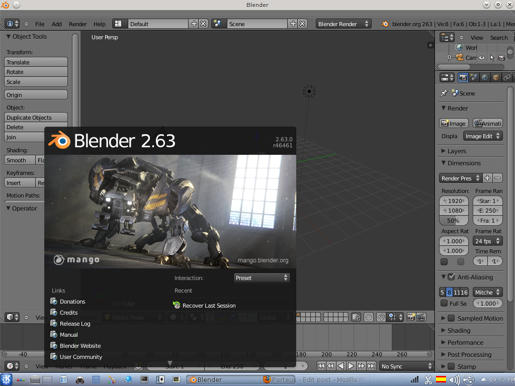 You can download it from
http://www.mediafire.com/file/2bkr2ad7h ... 86-rtb.xzm
.
Enjoy