Gambas is for Linux as Visual Basic is for Windoz. Here my snapshot: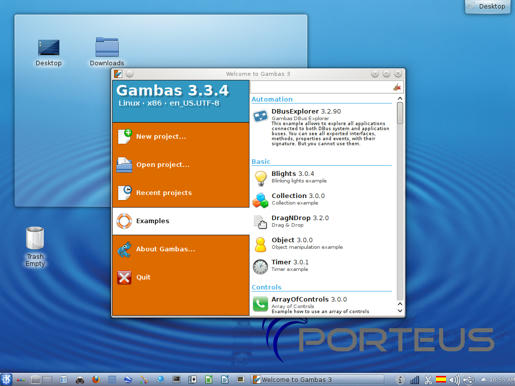 You can download it from
http://www.mediafire.com/?xb634573ug5x4
The sqlite2 component is disabled (other 3 sql components are present). I start it by typing gambas3; in kde4 you can put it in the panel by right-clicking it in the panel. i only tested the examples and they run ok.
Enjoy