AVAILABLE:
http://www.datafilehost.com/download-11cd5b0a.html
I've put together a module with a special version
of mhwaveedit 1.4.21 that recognizes plugins (see image)
The LADSPA plugins are included in module.
It has nice flange effect and change of speed effect.
Instructions: Just install the module. Couldn't be simpler.
You will see that a long list of effects are now possible.
Also Audacity and other programs can use the LADSPA plugins as well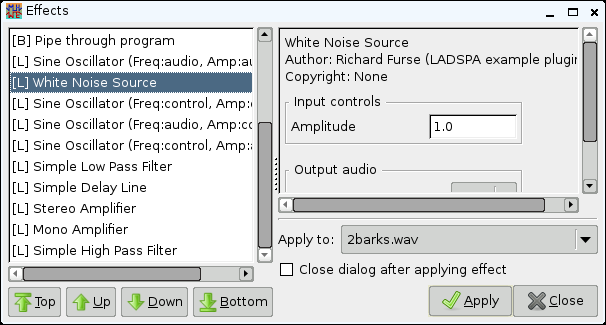 __________________________________________________________