Gwenview is an image viewer for the KDE Software Compilation desktop environment. The current maintainer is Aurélien Gâteau.
Major features:
Directory browser
Image viewer
Metadata comment editor
Thumbnail image view of current directory
Use of KIPI (KDE Image Plugins Interface) plugins for manipulating images
(taken from Wikipedia)
Here my snapshot: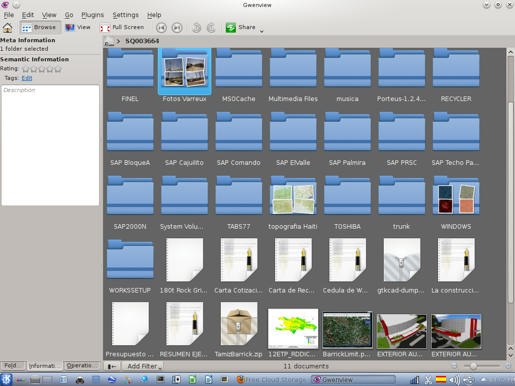 You can download the package (5 files) from this link:
http://www.mediafire.com/?7lcl34ci7f4wa
Put the folder in modules and reboot!
Enjoy