I've made the changes necessay to pfind and pfilesearch
by Zigbert so they will run on Porteus XFCE.
http://www.datafilehost.com/download-66a2c114.html
Two modules must be installed! They are in archive.
Use the start menu or use right-click on folder > Send To
Limitation: The app only works for the root user.
Read the instructions in the ReadMe file
Most features work, however delete and copy and linking don't.
Zigbert is still working on this app.
Show location of file does work and it's my favorite feature.
Also you can open a text file from the top menu
Here's a picture.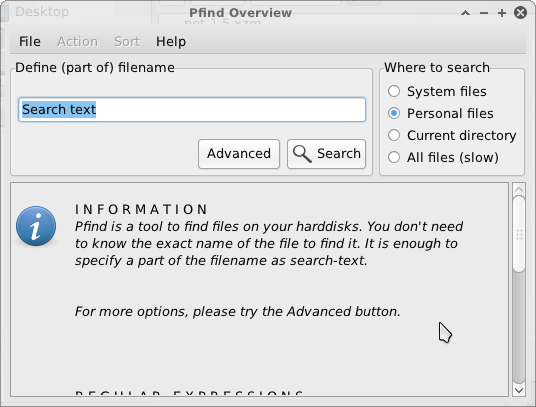 Also a right click of 'Send to' menu allows a search of folder
(See picture)