KDevelop is the king of the IDEs for linux. With it the most complicated programs can be parsed and debugged. In the internet there are tutorials to learn how to use it. This is a snapshot of the application: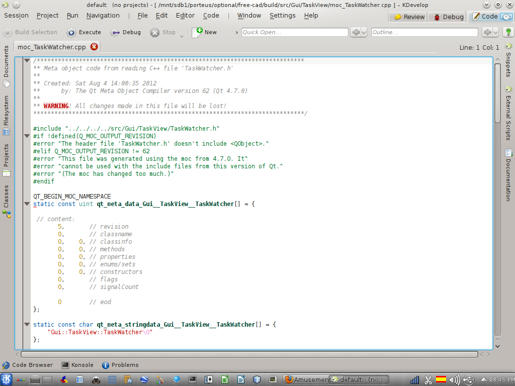 If you are KDE4 user in 32 bits, you can download the modules from mediafire:
http://www.mediafire.com/?xio6oebf25bfx
Download the files to a folder KDevelop in "modules" and reboot. Nice program! 8)
Regards!