Hi all!
Meanwhile we are by Porteus v2.0 rc1; I have been working to keep path with the development to Porteus 2.0.
The official 32-bit edition switched from Trinity to Razorqt, a new desktop from the qt people (now Nokia) that promises to be very good. It can run qt4 applications and is compact enough to fit in old legacy machines. Excellent work by brokenman! Congratulations, Jay!
As alternative for newer 32-bit machines with more ram, I am glad to present the snapshots of Porteus-v2.0-rc1-kde4-i486. Compared with the official 32-bit version, there is not much differences in the general appearance.
Here the guest desktop #1,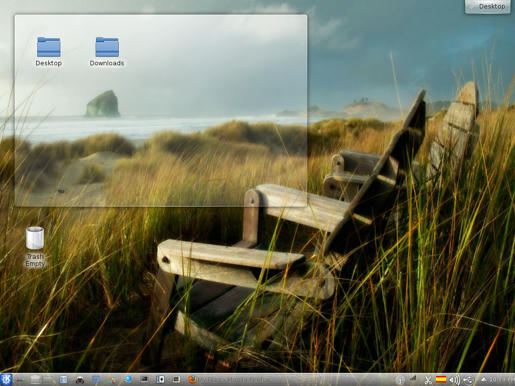 and here guest desktop #2.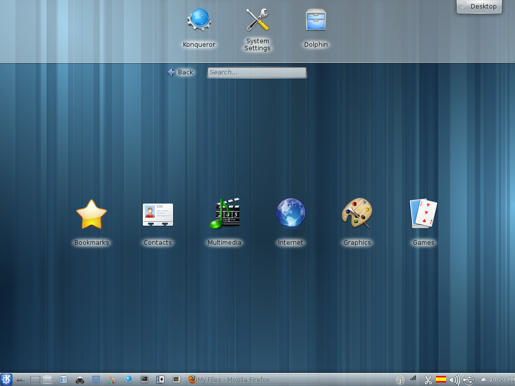 Both desktops can be switched with a "cube effect".
The cheatcodes "login=root" and "login=" seem to be working correctly and the guest and root accounts can be accessed ok. I must check if a new user can be also added with a different username from "guest"...
Here is root desktop #1,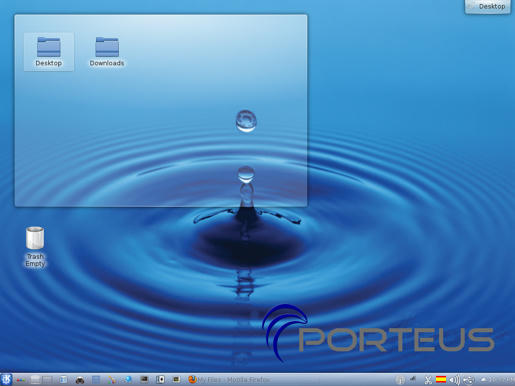 and here is desktop #2.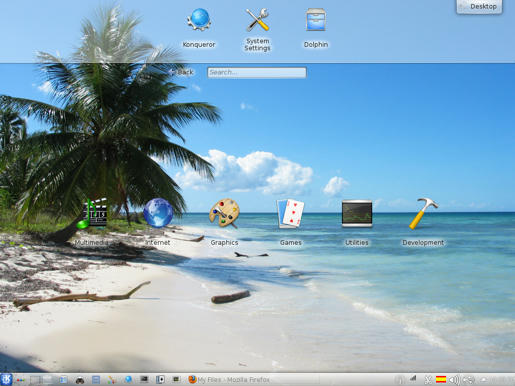 For this extra version of the 32-bit edition, following modifications were required:
-file porteus.cfg in boot, (to change Razor for KDE4)
-001-core.xzm (to change rc.M back to the no-arch-version, and etc/issue back to KDE4)
-002-xorg.xzm (minor changes and corrections)
-004-kde.xzm (instead of 004-razor.xzm); size is 101.5 MB (wallpapers included)
-005-kdeapps.xzm (instead of 005-apps.xzm); size is 20.6 MB
The base modules 007-devel and 008-firefox remained unchanged. 006-abiword can be eliminated in favor of a more powerful office-suit (e.g. LibreOffice to be put in modules). Besides, many many production kde4-tools can be now put in modules and run in this environment.

The five new files are being uploaded right now; when they are done, I will send them first to brokenman for testing. If the heads of the community are interested in having this alternative,I will post them accordingly.
If everything is ok, I will then bump kde4 to the latest stable version. This one is still 4.8.2 that has had no problems with my students. I will make an iso of this rc1 for the new groups of my lectures starting Jan-2013.
Cheers!