Scidb ("Scidb is a Chess Information Data Base") which was built with Tcl/
Tk (software)
is...
a chess database application for Linux/Unix and Windows. Scidb is inspired by Scid
("Shane's Chess Information Database"), but it is a completely new development.
...this "package" is not currently available for Slackware @
https://pkgs.org
and to date I have not yet been able to compile it.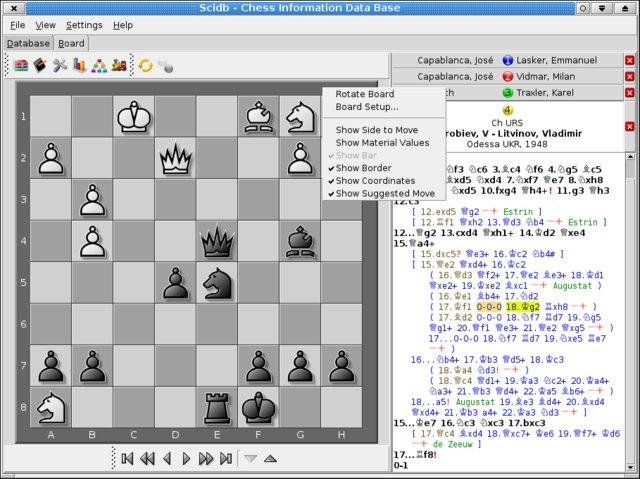 (...click the image to enlarge)
Project...
http://scidb.sourceforge.net/
Source...
http://sourceforge.net/projects/scidb/f ... z/download
Many thanks in advance... for any links provided to
this
Slackware "
package
".
Pls Note: I'm
interested
in obtaining THIS Slackware "package"...
so it's safe to say I can't install your "opinion" on my system.