Hi,
I have downloaded Porteus 4.0 to use it on the Igel 's computer with VIA hardware.
VIA Technologies, Inc. VX900 Graphics
Screen Fujitsu l19t-1
Size 1368*768
But I noticed a bug with Xorg that:
-Distort Desktop display at 45° for rectangular screen
-Distord opened windows
-Distort panels, icons and menu
No problem with square screen Same computer.
This is a bug because it is a regression: last porteus it worked perfect was 3.2.2 with same computer, same screen, and bug occure since Porteus 4.0
I have never used external neither restricted driver for this computer
Bad environment display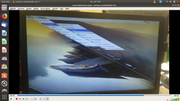 Correct mouse cursor in front of display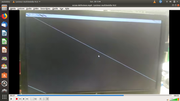 this big doesn't impact mouse cursor, neither mouse driving: the I stay Vertical for exemple. thus more the mouse is down, more its offset increase in X from the grafic environnement
Consol stay displayed perfect when we do ctrl alt fx
How to reproduce:
1) Install porteus 4.0 on usb. I have choosen 4.0 X86-64 xfce
2) boot the fresh install with the option always fresh
3) as soon as grafic environnement is loaded: it is redriving 45° instead of vertical sizes of screen
this s the startup movie
http://dl.free.fr/vkLAlVsCc
How to know if it is xorg's bug and not xfce: boot with the option always fresh and add noload=xfce. Log as root and startX. then right click on X environment.
Here are logs:
Xorg
https://pastebin.com/CFvPNC6p
Message
https://pastebin.com/Lu7cAWQH
Dmesg
https://pastebin.com/f2h4Unu7
Debug
https://pastebin.com/Bsvg8zL1
Thanks for your help.
Cheers
.